When purchasing an album by a band from Seattle on the Sub Pop label in 1994, one would have had some expectations on what that record would sound like. The sludgy, punk-meets-metal sounds of grunge was the signature sound of the city, so Diary was a bit of an anomaly upon its release. The hushed, nearly whispered moments that suddenly burst into urgent, crushing rock all held together by Jeremy Enigk's angelic vocals that vacillate between fragile and furious borrowed more from bands from Washington D.C. (Rites of Spring, Fugazi, etc.) than their Seattle contemporaries. It has gone on to critical acclaim and is often noted as one of the first emo records (though it certainly can't be blamed for what that genre deteriorated into).

The artwork found on the cover of this groundbreaking album was designed by Chris Thompson, who also composed a whole series of pieces that are featured within the packaging: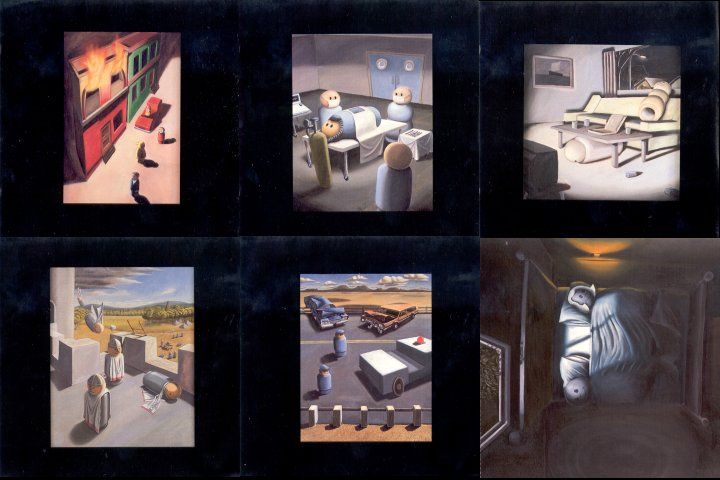 He was also asked to contribute art when the band released their "comeback" record in 1997: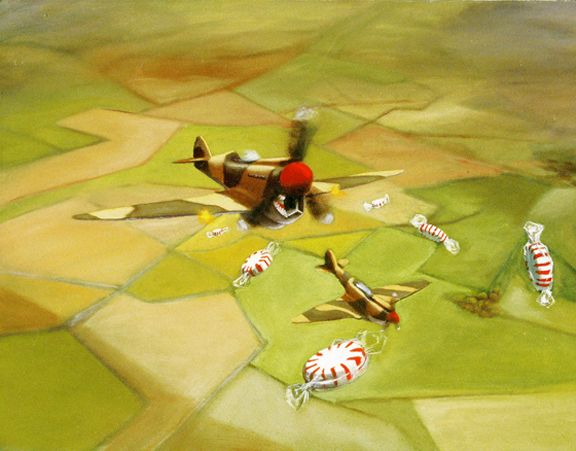 Each and every one of Thompson's pieces Sunny Day featured within their records is fascinating and powerful, but the one found on the cover of Diary is not only his best, but the finest album cover that I've ever seen.