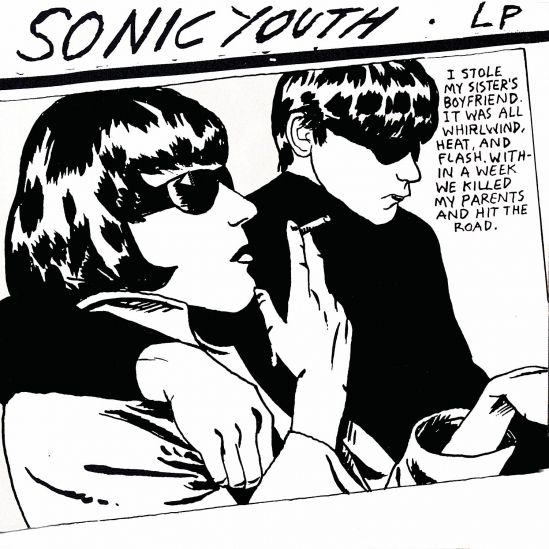 Raymond Pettibon is possibly the most recognizable artist of the hardcore punk scene of the 1980's. His drawings were used as cover art and other promotional material for several artists, most notably his brother Greg Ginn's band, Black Flag.
It is because of this association with respected underground music that Sonic Youth reached out to Pettibon to design the artwork for their major label debut,
Goo
. In the early 1990's, a band that had established themselves in the underground music scene making the move to a major label was completely unthinkable. Corporate rock was seen as the antithesis of the artistic, integrity-laden music that bands like Sonic Youth were making, so by choosing Pettibon to design their cover, it is an unspoken way of assuring their fans that they were not eschewing their ideals by moving to a major, but rather seeking a wider audience for their particular brand of noisey art rock.
Current Music:

Sonic Youth - Tunic (Song For Karen)