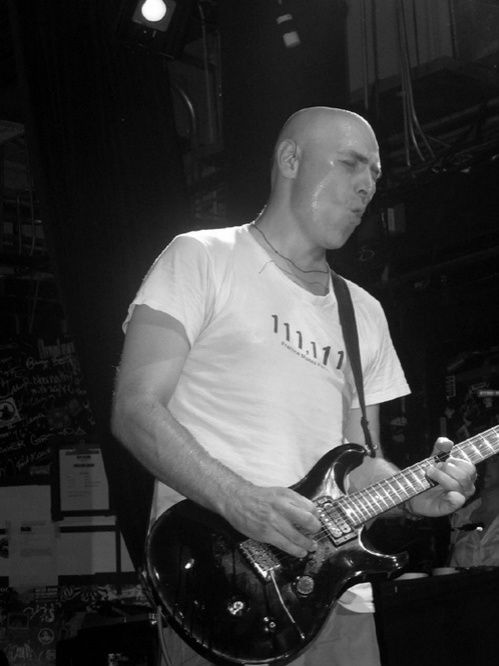 Chris Haskett's career started in the shadow of another one of the guitarists on this list,
Greg Ginn
, as the guitarist for the instrumental group
Gone
. It was when his life-long friend Henry Rollins suggested they start a band together, however, that Haskett's abilities as a lead guitarist were revealed to the world.
During his years with the Rollins Band, Haskett led the band through dark, jazzy territory that slanted towards swing and funk more and more with each release. His passionate, Hendrix-esque playing positioned him as every bit as important a member of the band as the front man the band was named for. Punk music was facing a bit of an identity crisis in the later 1980's with the decline of hardcore, and Haskett's playing helped usher in the post-hardcore era, and was crucial in helping define what it meant to play punk in the wake of the first waves of the genre.
From the second Rollins Band release,
Hard Volume
, "Down And Away" exemplifies Haskett's atonal howl that pairs so well with the vocals.
And here is the Rollins Band at the height of what I consider their greatest era. They were still touring to promote their album
The End Of Silence
, bassist Andrew Weiss was still playing with them, and Haskett sounds positively innovative and youthfully aggressive.
Current Music:

Rollins Band - Almost Real