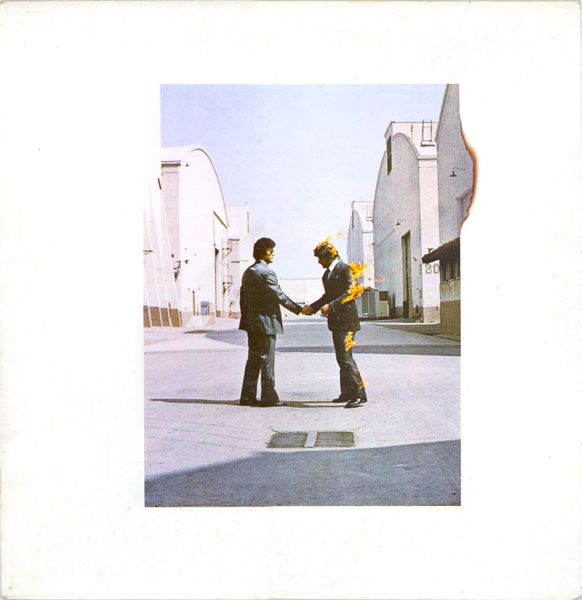 Pink Floyd's ninth record is a themed album of sorts, held together by criticisms of the music industry, duplicitous record label executives, and the impact this awful machine can have on performers. The seeds of this concept were the band's own experience, and specifically original songwriter / lead singer Syd Barrett whose psychological deterioration since leaving the band served as the inspiration for "Shine On You Crazy Diamond" an epic that was split into two and placed at the beginning and end of the album.
When developing the visual concept for
Wish You Were Here
, the band wanted to feature handshakes, the symbolic means of sealing deals. The cover photo of two men in business suits (one of whom is quite literally getting "burned" in the deal) was taken in a lot at the Warner Brothers movie studio. The original LPs hid this art behind an opaque outer cellophane wrap emblazoned with a sticker depicting two robotic hands embraced in that symbolic means of agreement.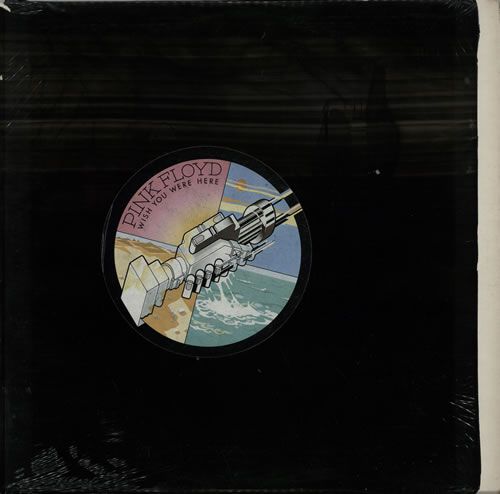 I grew up listening to Pink Floyd as my father was a huge fan, and
Wish You Were Here
has always ranked amongst my favorites of theirs. In addition to amazing music, each of Pink Floyd's releases has amazing visual design, but there is no question that on this album Pink Floyd reached a creative zenith.